Bar Bending Machines KMB-25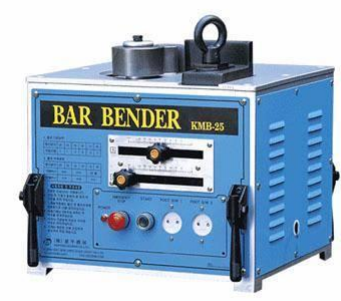 1. Easily portable since the weight of this machine is the lightest in all.
Strong and firm with a durability-oriented design.
2. Fast and easy change of angles with two control knobs attached to preset the bending angles. (Angles controllable from
1° to 180°)
3. Use of electromagnetic clutch for the motor maintaining a certain amount of power.
Convenient AS in case of mechanical trouble.
4. A foot switch is available for automatic bending.
5. Suitable for small and middle works.