Aquapro Water Purification System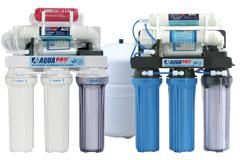 USD 550 / Piece(s) ( Approx )
Min. Order (MOQ) : 1 Piece(s)
We are offering aquapro water purification system . Aquapro water purification system effectively eliminates 98% of all dissolved impurities, heavy metals, salts, viruses, bacteria, cysts, fluoride & chloride, chlorine, taste, odour, and chemicals leaving only purified water. Only pure & best tasting water from your own water supply is left for your health, safety and piece of mind.
8 stages filtration process:
10" sediment filter
10" gac filter
10" carbon block filter
booster pump (110220 v, 5060 hz)
ro dow chemical membrane usa made
post inline gac filter
taste & odor filter
mineral filter
philips ultra violet (uv) filter
bio cera alkaline filter
stand for the filtration unit
storage tank.
Additional Information:
Packaging Details : Aquapro water purification system
Delivery Time : on time