Gynecology Exam Bed Mm-gb001 (MM-GB001 Gynecology)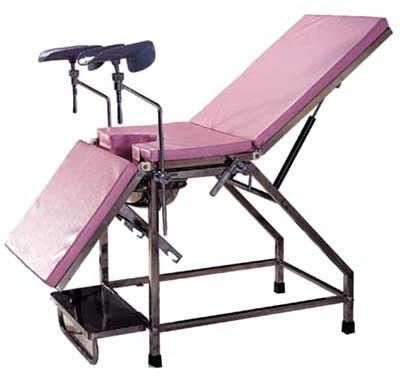 we are offering Gynecology Exam Bed. standard features:
the whole bed are made of stainless steel. the back rest are controlled by gas spring under the back panel ,and the adjustable angle is 0°-90°.the height and the opening angle of the two legs are adjustable. the adjustable angle of the foot panel is 0°-90°.the product has been assessed and conforms to the following standards:
gb/t 19001-2000 idt iso 9001:2000
dimension:
size1680×600×800mmback section: seat section:foot section:packing specification: 1000×860×280mm.