Single Side Formworks System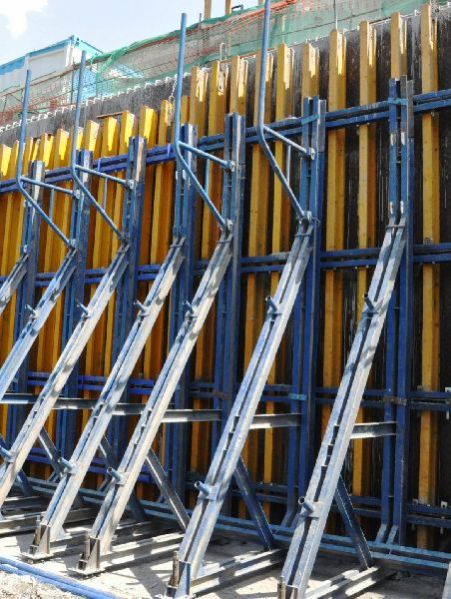 Single Side Formworks System is used in concrete structures like retaining walls, heavy curtains, etc.
According to the increasing fresh concrete pressure due to the height single side formwork systems are produced for different types of concrete.
According to the concrete pressure, support distances and type of support is determined.
BaiLi Single Side Formwork System offers great efficiency and excellent concrete finishing for structure in building construction and civil works.
By using BaiLi Single Side Formwork System there is no chance to form honeycomb structures.
This system consists of single sided wall panel and Single Sided Bracket, used for retaining wall.
It can be used together with steel formwork system, as well as timber beam system up to the height of 6.0m.
Single Sided Formwork System also used in the low-heat mass concrete field. E.g. in power-station construction where wall thickens are so great that the elongation of the tie rods that would take place means that it is no longer technically or economically viable to place through ties.