Power Distribution Boards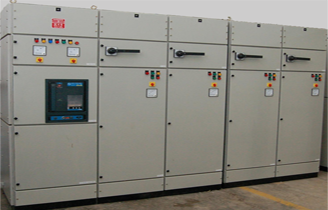 Power Distribution Boards (PDB) / Main Distribution Boards (MDB): 
Power Distribution Board consists of Main Incomer of 250A/400A/630A etc upto 2500A or 4000A with metering and indications and various numbers of outgoing feeders of different ratings . Provision of ALPHA TECHNO Electrotal / Vertical Busbars of adequate rating and suitable cable alleys so as to terminate the cables from top/bottom side. 

The design of cabinet is suitable for the location available which way completed erected and commissioned at site. The photograph shows internal arrangement of components and Bus bars which is designed for ease of maintenance and sufficient space for cooling. All the safety precautions are duly taken along with strongly supported busbars so as to sustain the short circuits on outgoing side if any.