HDPE Soil waste vents systems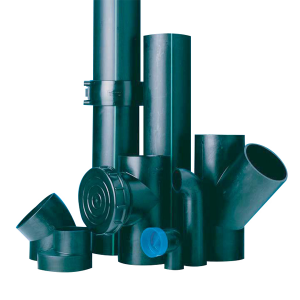 These systems are used for the removal of domestic waste and rainwater from residential as well as commercial buildings. We have a full range for all waste and rainwater applications.

The system is manufactured to EN 1519 specifications which incorporate a test temperature of 110°c. The pipes are manufactured by Hepworth whilst the fittings are supplied by Wavin. Sizes range from 32mm up to 315mm.
range size : 32mm to 315mm.