GEAR OIL MANUFACTURER IN UAE (GEAR OIL)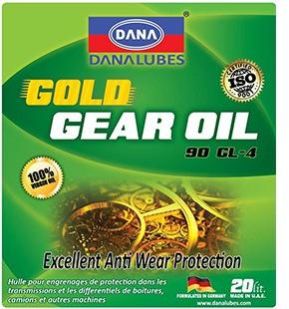 USD 100 / Litre ( Approx )
Min. Order (MOQ) : 1 Litre
Gear Oil SAE 90 API GL-4 & GL-5 are lubricating gear oils for mechanical transmissions based on high quality base oils and additives that are a balanced combination of active ingredients. High pressure agents and other additives offer good wear protection under harsh operating conditions.



Applications :

API GL-5
API GL-4



Features and Advantages :

Good thermal stability protects against deposit formation and oil thickening maintaining the life and performance of lubricant and transmission.
Extra smooth gear shift due to reduced sludge build up and cleaner surface.
Excellent corrosion protection for improved component life.
Excellent antiwear and load carrying characteristics extend the life of components.Improved low temperature protection and gear shifts compared to monograde products.
High compatibility with gaskets & seals, which protects component life.
Use : ENGINE OIL
Type : GEAR OIL
Color : BLACK
Color : BLACK
Brand Name : DANA LUBES
Place of Origin : UAE