Industrial Water Chillers (DANA WATER CHILLER)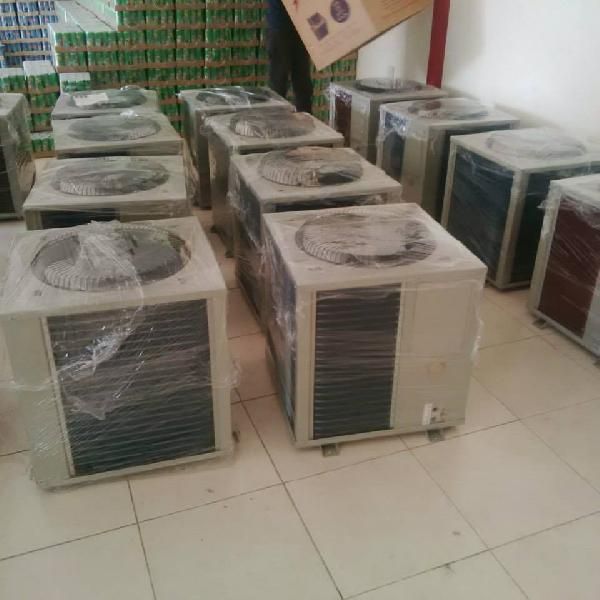 USD 100 / Piece(s) ( Approx )
Min. Order (MOQ) : 1 Piece(s)
We have gained prominence as the Manufacturer, Exporter, and Supplier of Industrial Water Chillers from Dubai, U.A.E. The Industrial Water Chillers are fabricated by our skilled professionals in adherence to the quality parameters set by regulatory bodies. Customers from across the world can acquire Industrial Water Chillers in bulk or retail orders at economical rates.
Applications Across Wide Range of Industries :
Paper (Manufacturer, Printing, Card Board, Labels, BOPP /PET Plastic Film)
Chemical (Oil & Gas,Petro chemical, Paints, Solvents, Temperature Control)
Air-Conditioning (Civil, Industrial, Process,Domestic)
Food (Beverages,Bakeries, Confectionery, Chocolate, Storage)
Plastics (Injection, Blow Molding, Extrusion, Film Extrusion, thermoforming,PET/PC Moulding)
Concrete ( Batching Plants,Curing,Glazing)
Medical Machinery (CT SCAN,XRAY,MRI machines)
Steel Working Machinery (CNC,Waterjet,Hydraulic Powerpacks)
Laser (Welding, Profiling, Cutting, Optics, Medical, Marking, Aesthetics)
Mechanical (Welding, Cutting, Profiling, Polishing, Rolling, Grinding,Water Jet Cutting Machines)
Other (Wood, Ceramics, Gold & Silver, Pharmaceutical, Textile)

Salient Features :
Ideal for Cooling Water in various process applications as outlined above.
Optimally Sized to minimize Power Consumption.
Easy to Install.
Heavy Duty Emerson Copeland Tropicalized Reciprocating/Scroll Compressors ( Made in USA/INDIA)
Single Point Power Connection (Three Phase + 1 Neutral)
Built-in Integrated Centrifugal Circulation Pumps ( Made in INDIA/SPAIN)
Generously Sized 3-sided Copper Tube/Aluminum-finned Air-cooled Condensers With Anti-Corrosive Coating
Environment friendly, energy efficient and operation friendly refrigerant R-404A / R-134a, available as per client request
High Efficiency, Brazed Tube Heat Exchangers
Heavier Frame Construction (made from heavy Gauge Galvanized steel , epoxy powder coated for extra corrosion resistant) for greater resistance to shipping & handling.
Acoustic-Composite Axial Discharge Fans – for low-noise levels & higher efficiency
Adjustable time-delay switch
Standard Weather-Proof Enclosures
Temperature Control - Manually adjustable 3 degree C to 30 degree C

Selection Criteria for Industrial Water Chillers :
Is the Process Water/Fluid Recirculated or Wasted?
What is the Input & Output temperature in Degrees Celcius ?
What is the Flow Rate required in Ltrs/min or Ltrs/hour ?
What is the End-usage of the Chilled Water/Fluid?
Type : WATER CHILLER
Color : WHITE
Brand Name : DANA
Place of Origin : UAE