SYNTHETIC GOLD ENGINE OIL IN RAK (DANA LUBES)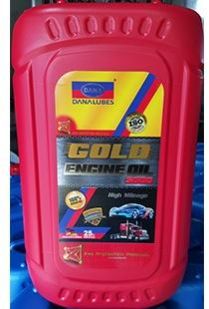 USD 100 / Litre ( Approx )
Min. Order (MOQ) : 1 Litre
Performance Standard : API SN SM SL

SAE 20W50 gasoline engine oil is an advanced four stroke motorcycle engine oil. That helps to provide a level of performance demanded by today's high performance motorcycles. This will help to keep motorcycles running clean and protected in extreme operating conditions like racing.

EVO

E – Extra Protection to Engine, Clutch & Gears

V – Value for Money with 70% Extra Mileage

O – Outstanding Performance in all Weathers



Applications : SAE 20W50 gasoline engine oil is recommended for lubrication of four stroke motorcycle engines in high performance motorcycles, and meets the standard industry quality levels.
Condition : NEW
Brand Name : DANA LUBES
Use : DIESEL ENGINE OIL
Type : DIESEL ENGINE OIL
Color : BLACK
Place of Origin : UAE