Rock Wall With Extreme Air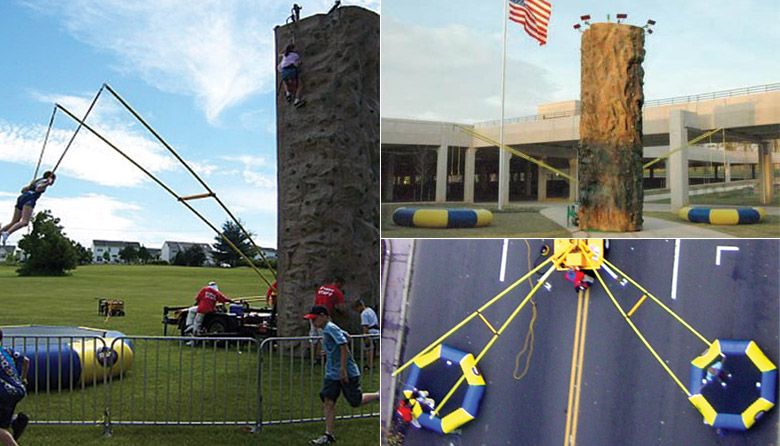 THIS ATTRACTION CONTAINS TWO COMPONENTS ONE IS A 26 FOOT ROCK WALL THAT CHALLENGES THE ROCK CLIMBER IN EVERYONE. THE SECOND COMPONENT- IS THE EXTREME AIR. PARTICIPANTS STRAP ON A WAIST HARNESS WHICH IS CONNECTED TO 2 FIBERGLASS POLES .

PARTICIPANTS ARE RAISED IN THE AIR THUS ALLOWING THEM TO PERFORM ACROBATIC TRICKS WHILE JUMPING ON A INFLATABLE BONGO. 2 PARTICIPANTS AT A TIME CAN ENJOY THE EXTREME AIR FEATURE.
SIZE : 50'L X 50"W X26 'H
Power: : 110VOLT-20 AMP