Cedar Recessed Double Directional Luminaire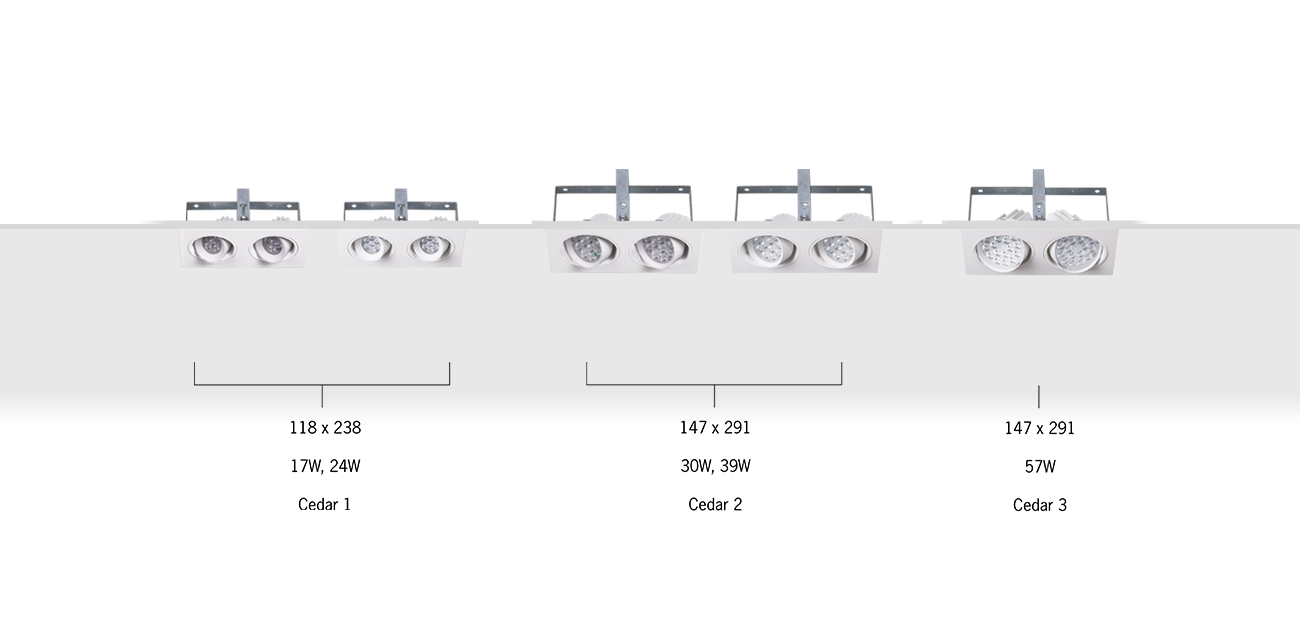 Eco-friendly LED product for energy saving and visual consistency.

• Modular design for easy maintenance with future proofing.

• Propriety lens design for high LOR.

• Reliable thermal management for long life and lumen maintenance.

• Dimming options available.

• Excellent CRI for actual colour reproduction.

• Adjustable 30° LED Module.
Dimension : 250 x 112 mm.
Weight : 1.0 kg.
Lumen : 1485 lm
Model : CD-80001